Gabriel Nachod was born in 1776 in Prague to Daniel Avigdor Nachod and Josefa "Pessel" Bunzel. He was a cantor, a wedding singer and a wedding presenter. By the time of the 1794 Prague Jewish census, his parents had died. He married Eva Zodex on July 21, 1801 and lived in house 85. The wedding was presided over by Samuel Landau, the son of Rabbi Ezechiel Landau (known as the Noda b'Yehuda).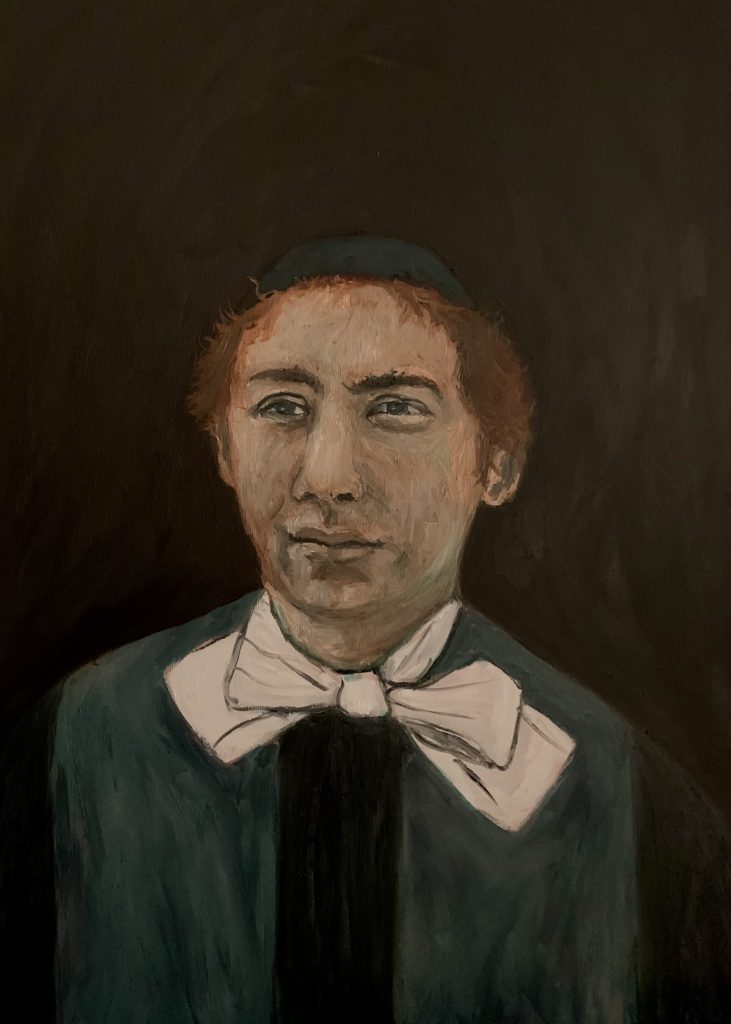 In 1905 one of his descendants published a poem Gabriel wrote, a rhyming version (in German) of the creation story from Genesis.
Gabriel died age 74 on November 29, 1849 in house 226/V. He left behind 2 sons and 3 daughters, and established a prayer fund supporting the Altneuschul synagogue. He had a wooden grave in the Wolschan cemetery in Prague, which was mostly destroyed in 1985 when the Communist government removed the cemetery and built a large radio tower.
https://www.geni.com/people/Gabriel-Nachod/6000000002802122160