Solomon Molcho (originally Diogo Pires) was a Portugese Jewish mystic. As a young man he held the position of secretary to the High Court of Appeals in Portugal. When the Jewish adventurer David Reubeni arrived in 1525 in an attempt to persuade the king to align with Jews to force the Ottomans from Israel, Molcho fell under his spell and converted to Judaism, forcing him to flee or face the Inquisition as an apostate. Molcho studied Talmud and Kabbalah with Rabbi Joseph Taitazak in Salonika, where he befriended and greatly inspired Rabbis Joseph Caro and Shlomo Alkabetz. Molcho began preaching the coming of the Messiah in 1535 or 1540, travelled to Italy where he gained an audience with Pope Clement VII. A flood in Rome and an earthquake in Portugal seemed to confirm some of Molcho's predictions and warnings, and increased his support from both Christians and Jews.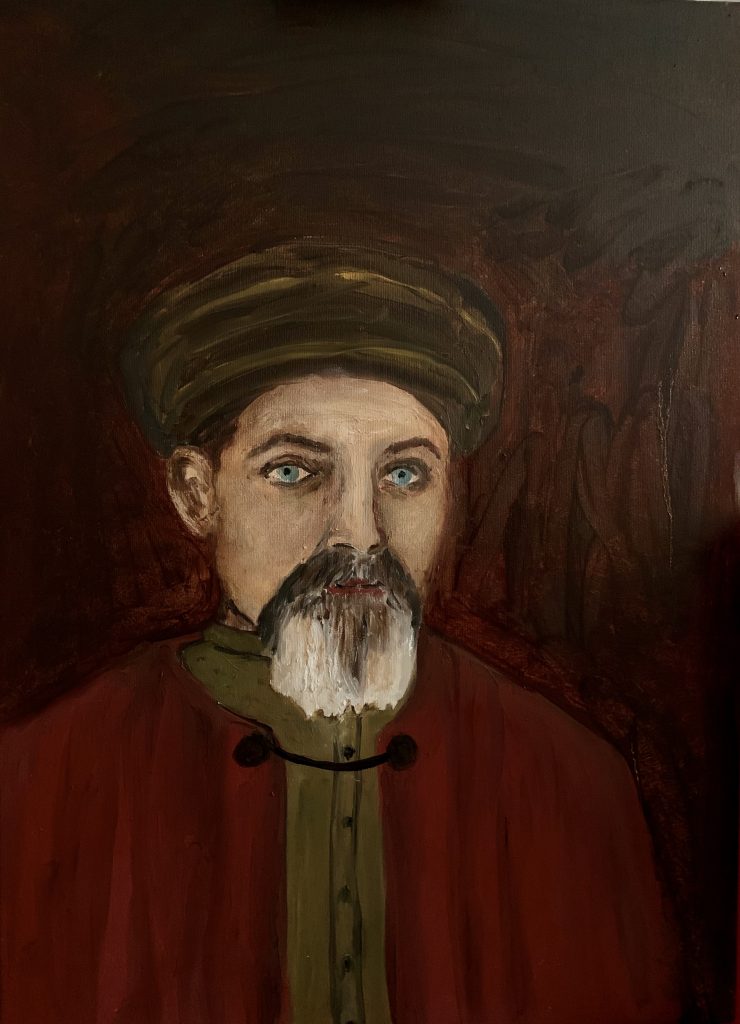 in 1532 Molcho likely stayed in Venice with Dr. Eliyahu and Fioretta Chalfan, who supported him against his opponent Jacob Mantino (who had also opposed Chalfan in the divorce case of Henry VIII). In a letter to Rabbi Taitazak Molcho gave Chalfan's address in Venice as a way to contact him. At the end of 1532, Molcho went to Ratisbon (Regensburg) with Reubeni to meet with Emperor Charles V, where they proposed a Jewish-Christian army to reconquer the Holy Land from the Ottomans. The Emperor's counselors opposed the idea, and the Emperor had Reubeni and Molcho arrested and sent back to Italy to face the Inquisition. In Mantua, Molcho was sentenced to death by an ecclesiastical court for being an apostate and was burned at the stake. Legend is that Molcho refused the offer of a pardon if he returned to Christianity.
Following Molcho's martyrdom, Eliyahu Chalfan created an enormous kabbalsitic chart recording many of Molcho's teachings. The chart was obtained by the Medici Library in Florence in 1570. Molcho's tallit, robe and flag were brought to Prague, perhaps by the Chalfan family. In the early17th century by Rabbi Yomtov Lipman Heller wrote that he saw the small silk tallit of Molcho in the Pinkas synagogue. In 1666 during the time of the messianic claimant Shabbtai Zvi, the robe and flag of Molcho were displayed and Molcho was considered a precursor and predictor of Shabbtai Zvi.