As the family genealogist, I spend more time than most thinking about my ancestors and relatives, but it wasn't until 1999 that I submitted 41 Pages of Testimony to Yad Vashem for the ones I then knew had perished.  I've discovered many more since them. In my family, the Holocaust was never a story of survival.  Sure, we learned of the escape of my grandparents – the Schoenbergs fleeing suddenly in the middle of the night from Berlin in 1933; the Zeisl narrowly escaping from Vienna on November 10, 1938, the day after Kristallnacht.  But when I thought of the Holocaust, it was not about them, the survivors, it was about all the ones who didn't make it out alive.
My mother's parents made it to New York and in 1940 my mother was born there – an anchor baby.  Her father's parents Siegmund and Kamilla Zeisl had remained in Vienna, perhaps because Kamilla was not well.  She died of cancer a month before my mother was born.  Kamilla's sister Malvine, a widow, took care of my great-grandfather Siegmund, a retired coffeehouse owner whose café was taken away by the Nazis, and the two eventually married so that they could try to emigrate together.  I've read the letters they sent from Vienna during that time and they are full of love and encouragement for their children who had managed to escape, and hope that they would soon be able to join them.  Innumerable obstacles were put in their way, both by the Nazis and by the American immigration authorities.  In the final letter, Siegmund says he could get a ticket to sail from Lisbon on December 5, 1941, but that Malvine could not leave until January.  He was hoping to sort it out.  He must have delayed his escape to remain with Malvine.  The December 5 boat from Lisbon turned out to be the very last before war broke out on December 7.  The two of them were deported to Theresienstadt on July 14, 1942, survived two terrible months there, and were then put on a train on September 21, 1942 to Treblinka, where they were murdered on arrival.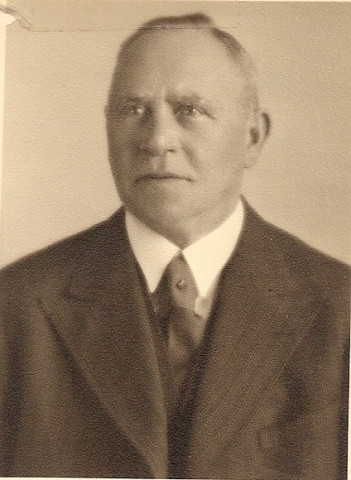 We in America like to hear stories of survival and escape, and we lionize resistance fighters, but for me, those stories don't represent the Holocaust.  My great-grandfather Siegmund didn't have a daring escape, he didn't survive the camps, he stayed behind to take care of his loved ones, and he was murdered.  For that, I remember him today.